New samples of Saloni ceramics in our showroom
Saloni is dedicated to the manufacture of ceramics, porcelain and mosaics for bathrooms, lounges, kitchens, commercial and outdoor stays for all styles: innovative products, with excellent quality and design.
Saloni was founded in 1971 with the clear commitment to offer consumers the products they need and contribute to a sustainable society.
Saloni Ceramics of quality and design
With this in mind, the company continuously strives to offer innovative products of high quality and design, in accordance with the needs of the market. Also, it invests constantly in R & D & I, introducing cutting-edge manufacturing methods.
Saloni produces a wide variety of different white, porcelain and colored body products so that customers can find the one that best suits their needs.
For Saloni, tile making is a traditional legacy, updated and brought to the 21st century. The firm seeks to ensure that all new projects incorporate a unique thing to customize habitable spaces and transform houses into a home.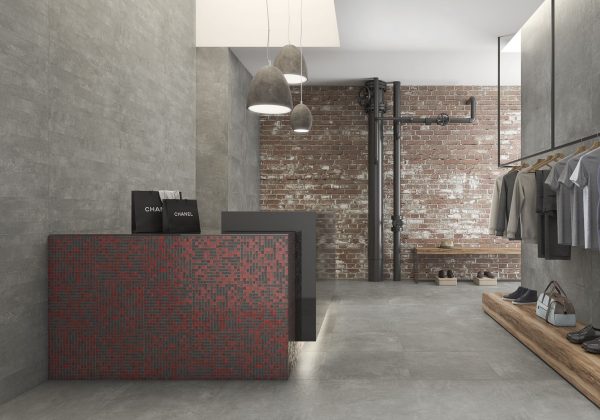 Sustainability and vanguard
These are the two key issues that Saloni takes into account in the development of new products. Saloni has put its sights on the research, design, development, manufacture and promotion of new ranges of tiles where priority is given to CSR practices, based on an environmental and social commitment.
Initiatives include:
Construction systems that are sustainable and support comfort and quality
Continuous reduction of the use of energy
Minimum contaminants in production and products
Minimum waste and easy waste management
Business plan for the minimization of containers and waste containers
Environmental claim
Saloni has a Self-Claimed Environmental Claim validated by the Saloni Ceramics Technology Institute and verified by Bureau Veritas and meets the requirements of UNE-EN ISO14021 and the integrated environmental authorization under Law 16/2000